Product Summary
The ALC662 is a 5.1 Channel High Definition Audio Codec designed for Windows Vista desktop and mobile PCs. Its performance and functionality meet Microsoft Windows Vista (WLP 3.08) premium requirements. The ALC662 features three stereo DACs, two stereo ADCs, and legacy analog input to analog output mixing, to provide a fully-integrated audio solution for multimedia PC systems. The ALC662 supports 16/20/24-bit S/PDIF output function and a sampling rate of up to 96kHz. It offers easy connection of PCs to high quality consumer electronic products such as digital decoders and speakers. The applications of it include: (1)Desktop and mobile multimedia PCs; (2)Ultra mobile PCs.
Parametrics
ALC662 absolute maxing ratings: (1)Power supply digital power for core DVDD: min=3.0V, typ=3.3V, max=3.6V; digital power for HDA link DVDD-IO*: min=1.5V, typ=3.3V, max=3.6V; analog: AVDD**: min=3.0V, typ=5.0V, max=5.5V; (2)Ambient operating temperature Ta: min=0, max=+70℃; (3)Storage temperature Ts: max=+125℃.
Features
ALC662 feautres: (1)Meets performance requirements for Microsoft WLP 3.08 Vista premium and mobile PCs ; (2)Six channel DAC supports 16/20/24-bit PCM format for 5.1 channel audio solution ; (3)Two stereo ADC support 16/20-bit PCM format ; (4)All DAC support independent 44.1k/48k/96kHz sample rate ; (5)All ADC support independent 44.1k/48k/96kHz sample rate ; (6)Supports 44.1k/48k/96kHz S/PDIF output ; (7)All analog jack port are stereo input and output re-tasking ; (8)Analog differential CD input ; (9)Supports analog PCBEEP input ; (10)Integrates digital BEEP generator ; (11)Up to four channels of microphone array input are supported for AEC/BF application.
Diagrams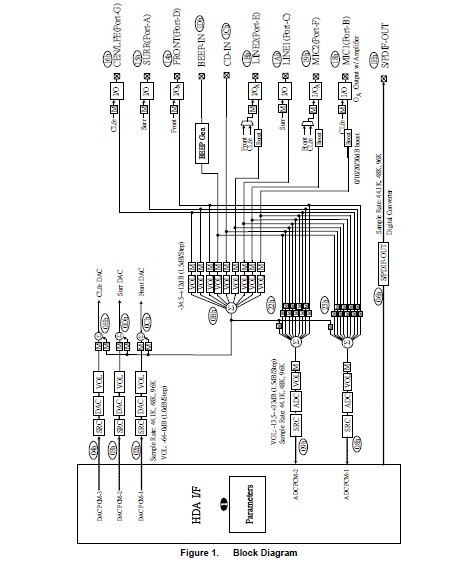 ALC60421R4



POWER SUP AC-DC 6-42V 1.4A 58.8W

Data Sheet



| | |
| --- | --- |
| 0-1: | $50.40 |
| 1-10: | $46.80 |
| 10-50: | $44.64 |
| 50-100: | $42.60 |


ALC60481R05



PWR SUP AC-DC 6-48V 1.05A 50.4W

Data Sheet



| | |
| --- | --- |
| 0-1: | $50.40 |
| 1-10: | $46.80 |
| 10-50: | $44.64 |
| 50-100: | $42.60 |


ALC60-48-1R05

TDK-Lambda

Linear and Switching Power Supplies 50.4W 6V-48V 1.05A LED Driver CC

Data Sheet



ALC655

Other



Data Sheet

Negotiable

ALC658

Other



Data Sheet

Negotiable